Summerfest Demo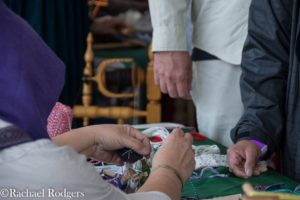 Come, support your Barony, sharing what we love most about the SCA at the City of Albuquerque's Summerfest. Armored melees! Rapier street fighting! Arts and makers' display!
August 20, 2022
6-8pm (set up and tear down extra)
Ventana Park
10000 Universe Blvd NW
Albuquerque, NM 87114
Volunteers sign up here!
Schedule of Events for Saturday
1:30pm Altura Park —> Pick up and Gear Transport in enclosed Baronial trailer
3:00 PM Set up at Summerfest of Pavilions and Melee Field (Crew Needed)
5:00 PM
Summerfest gate opens
Get your gear on. Hydrate. Fight A Knight Fundraiser and A&S tables open.
6:00pm
Arts and Maker's Displays–bring your works in progress as well as some completed projects to show off what we do!
Melee scenario Viking Raid (20 min)
Rapier Duels on Crowd Edge (20 min)     (Fight A Knight)?
Bardic performances
Intermission Court Dancing (20 min)
7:00 pm
Melee scenario Viking Raid (20 Min)
Bardic performances
Rapier Duels on Crowd Edge (20 min)     (Fight A Knight)?
Close Out with Hafla (Drummers and Dancers needed)
8:15ish PM
A&S Tables Close
Tear Down Crew Needed. Pack Baronial Trailer. Wont be able to move off site except by foot until after 10:30pm per city rule.
Store Locked Trailer overnight
11:00AM Sunday 8/21 @Altura Park Gear Pick Up